Complete 360° Digital Marketing in Nigeria
Let's help you create a 360° ONLINE presence that will;
Put you AHEAD of your COMPETITION,
Grab the ATTENTION of your TARGET MARKET
Convert TRAFFIC into profitable CUSTOMERS!
Why Differentiate Online™?
Testimonials
We at Event Management Int'l. Ltd. have enjoyed a great working relationship with Newchild, they have consistently kept to their promise of delivering excellent service. And we were pleasantly surprised by MADphilips' innovative ability as they branded our company pretty well. Splendid!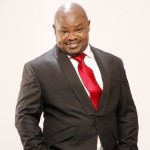 During the development phase, we had to go over a lot of design modifications several times and yet, they never lost the same level of passion they took on the project with. And for me, that's priceless!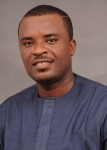 Our brand is traveling faster than we ever thought possible. We're attracting foreign strategic partners and getting the attention of mainstream media leading to exclusive TV and newspaper interviews!